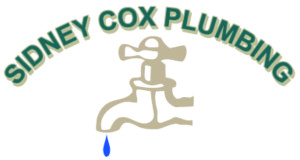 Since 1974, family-operated Sidney Cox Plumbing has provided skilled plumbing services to the residents of Austin, Texas. Started by Sidney Cox Senior in his carport, Sidney Cox Plumbing is now co-owned and co-operated by his sons Sidney Cox II and Scott Cox.
In 1989, Sidney Cox II entered the business as a helper to his father, along with his brothers. After two years of hard work, Sidney Cox II decided to broaden the business horizons of Sidney Cox Plumbing by studying accounting at Texas State University-San Marcos. In 1994, Sidney Cox returned to the family business and continued lending his support and expertise.
To better serve their clients, Sidney Cox and his staff hold specialties in a number of appliances, such as Rinnai water heaters and backflow prevention assembly testers. Sidney Cox Plumbing provides services in other areas as well, including:
Tenant finish-out
Leak detection
Sewer inspections
24-hour emergency service
Plumbing for residential and commercial properties
Sidney Cox and Scott Cox are as devoted to the Austin community as they are to their trade. Sidney Cox Plumbing has sponsored a golf team during the Coach Wade Pittsford Memorial Golf Classic, as well as the Hill Country Hurricanes baseball team. An avid sports fan, Scott Cox sometimes coaches the Dripping Springs championship football team, while Sidney Cox has donated labor and fixtures to the Dripping Springs Youth Sports Association.